Enhance Your Smile with Cosmetic Dentistry
Cracked teeth, gaps in your smile and tooth discoloration could be taking away from the beauty of your smile. Let us recreate your smile with custom cosmetic dentistry solutions that will restore damaged teeth or cover up flaws. Dr. TJ Imm uses some of the latest techniques to perform smile makeovers at 5 Points Advanced Dentistry and has been trained at The Dawson Academy to provide a higher level of care. If you are self-conscious about your smile, know that there are several solutions available to create the beautiful smile you've always wanted. Turn to us for everything from dental crown placement to porcelain veneers.
Dr. Imm and his staff are fantastic. Nice office and friendly, competent people. My teeth cleaning and examination took less than 45 minutes. The location is convenient and easy to get to.Chad G.
Crowns and Bridges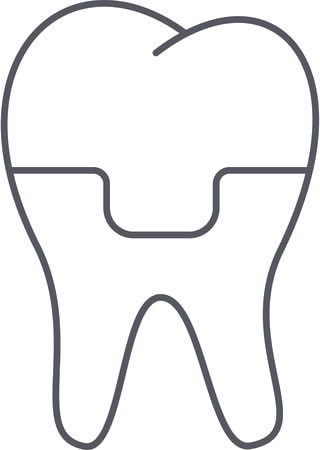 A dental crown is a fabricated 'cap' that protects the tooth structure and strengthens the tooth. We may recommend a crown when you are undergoing a root canal or have damaged teeth that need to be restored. These are custom made to look just like your real teeth and will last for many years with proper care.
In some cases, we need to place a bridge to fill a gap between two teeth. This involves attaching two crowns to healthy teeth to recreate the smile. A bridge can help to restore the bite and prevent teeth from shifting and drifting after tooth loss.
Composite Fillings
If your teeth have become damaged or you have tooth decay, we will need to place a filling to rebuild the tooth. We use metal-free fillings at our practice and these tooth-colored materials match your real teeth.
Other Cosmetic Dentistry Services
Learn more about cosmetic dentistry services and procedures available at our practice by calling 5 Points Advanced Dentistry today.