Advanced Dentistry Solutions for Every Patient
Dr. TJ Imm works to stay ahead of emerging trends and digital technologies in the field of dentistry and incorporate some of the most innovative techniques and products into our services. Whether you are coming in for your oral cancer screening and need dental x-rays or are undergoing advanced dentistry procedures, we will tailor your treatment using proven products, methodologies and techniques.
I have been a patient with here for over seven years, when I moved to Columbus. His practice is one of the best practices. He and his staff are excellent professionals that provide excellent care.Dean C.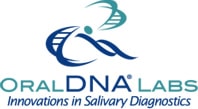 OralDNA® Labs
We make use of OralDNA® labs for salivary diagnostics and tests for periodontal disease. When you come in for an oral evaluation, we may perform periodontal testing or salivary tests to test for oral HPV-related oral cancers. These are efficient and effective testing methods that allow us to determine the state of your oral health relatively easily.
MI Paste Plus™
We often recommend MI Paste Plus™ to patients that are at a higher risk for developing cavities. This topical tooth creme can be applied daily and is enhanced with fluoride to protect the teeth. Benefits of MI Paste Plus™ include:
Helps desensitize the teeth
Does not irritate dry mouths
Can be claimed on insurance as a fluoride treatment
Suitable for almost all patients
Safe and easy to use at home
Other Advanced Dental Technologies
Our office is equipped with digital dental x-rays and other digital technologies that help speed up appointment times while helping us provide an accurate diagnosis. You can look forward to painless dental visits thanks to digital x-rays and other technologies. We use:
Digital Dental X-rays: The dental industry has made great strides with the use of digital radiography. This technology is a safer, quicker, and easier alternative to traditional X-rays. A digital X-ray is taken similarly to a traditional one- a sensor is placed in the mouth and an image is taken. The difference is that with a digital x-ray, the results are clear and instant and can be viewed by both doctor and patient right there at the appointment. Digital X-rays also cut down on the amount of radiation that a patient is exposed to. They provide high-quality images that can be digitally stored and archived for future reference.
Intraoral Camera: Intraoral cameras are a dental tool used to show both the dentist and patient a clear view of the patient's mouth. Intraoral cameras provide immediate, high-quality imagery and can show angles of the mouth that would be hard to see otherwise. Previously, mirrors were used to see the backs and sides of teeth. With the intra-oral camera, images can be projected onto a monitor in real time. This improved communication between patient and doctor can clearly illustrate any issues with the teeth and gum. Intraoral images can be saved and archived.
Learn more about advanced dentistry practices and innovative technologies we use at our practice. Schedule your private consultation with our doctors at 5 Points Advanced Dentistry today.