Posted on 09/13/2019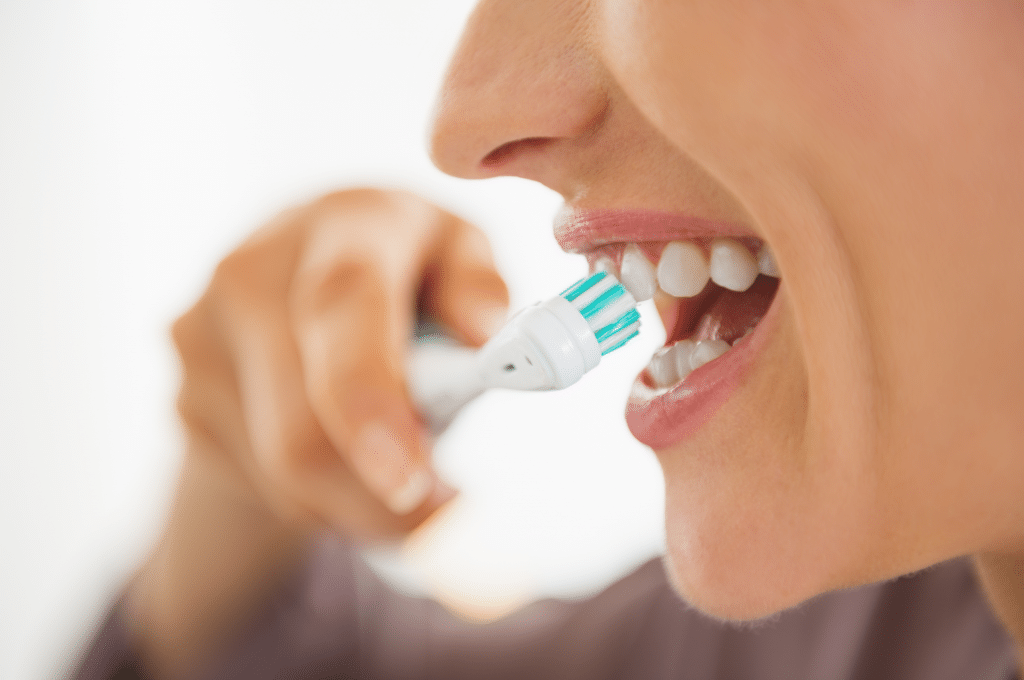 We've been taught all of our lives that dental care is important. Just as our eyes are the windows to our souls, the mouth has been compared to the window of our health. The condition that your teeth are in can actually tell you a lot about the condition of your body.
However, many of us don't know exactly how brushing and flossing every day affects our bodies outside of the appearance and cleanliness of our mouths. Believe it or not, dental care impacts your entire body in a lot of beneficial ways. By brushing and flossing your teeth regularly, along with limiting sugar as part of a healthy, whole foods diet, you can prevent tooth decay and even disease throughout your body.
How Does Dental Care Affect My Brain?
When you have poor dental hygiene, it leaves your entire body susceptible to disease, many of which are otherwise preventable. Because your mouth has such a rich blood supply, an overgrowth of bacteria in your mouth can make its way into the bloodstream. Although not proven as a cause, this has been linked to Alzheimer's disease and other forms of dementia later in life. One of the biggest causes of dental-related dementia is gingivitis. Gingivitis is a type of gum disease that is caused by poor dental hygiene and leads to gum inflammation. This, if left untreated, can expose you to even more risks outside of dementia, such as tooth decay and sepsis – a blood infection.
How Does Dental Care Affect My Heart?
On the other hand, if the bacteria within your bloodstream decides to head south, it leaves you at risk for an abundance of other problems. Heart disease is one of the main concerns. Bacteria within the bloodstream can act like plaque, and if it builds up enough without intervention, it can lead to a heart attack. Scientists have found a direct correlation between poor dental hygiene and cardiovascular disease, a leading cause of death.
How Does Dental Care Affect My Lungs?
If the bacteria doesn't manage to enter your bloodstream through your mouth, while eating or simply breathing, it can be inhaled into your lungs. Your lungs are one of the few places, like your bloodstream and bladder, that should be sterile, or free of bacteria at all times. However, by having an excessive amount of bacteria in your mouth due to poor dental hygiene, you risk exposing your lungs to it.. Once this bacteria has entered your lungs, it can leave you at risk of a variety of life-threatening respiratory infections such as pneumonia and bronchitis.  This is one of many reasons why breathing through your nose is so important.
And, due to the fact that your lungs supply oxygen to your blood, once the bacteria is in your lungs, you also risk exposing your blood to it. This can then threaten your entire body, including your brain, heart, and even the reproductive tract.
How Does Dental Care Affect the Rest of My Body?
Poor dental care can affect your reproductive system as well, especially in men. It has been proven that men with periodontal disease are more prone to developing a condition called prostatitis, an infection of the prostate. With this condition, your prostate becomes severely inflamed and irritated, leading to painful and urgent irritation and even pain in the perineum.
Increased oral bacteria (along with undiagnosed sleep apnea) can also increase your chances of developing erectile dysfunction. Bacteria can enter the bloodstream and, like with your heart, clog up the arteries and veins. This can lead to inflammation that blocks blood flow. 
In women, poor dental hygiene has even been linked to pregnancy and birth complications. Periodontitis, an infection of the gums that can cause deterioration of the jawbone, has been shown to increase your chances of having a premature birth or a baby with low birth weight. 
While periodontitis, which affects an estimated three million people each year, is very common, it is also preventable so long as you take the time to practice proper dental hygiene by brushing and flossing every single day.  Since there is a genetic component to periodontitis, it is very important to see your dental team regularly to be sure that it does not develop, and if it does, to treat it right away. The good news is that if you are diagnosed with periodontal disease, it is often very manageable with proper care.
How Can I Improve My Overall Health?
One of the best places to start with improving your health and wellness is with your mouth. As seen above, by practicing good dental hygiene, you can prevent a variety of diseases throughout your body. It can also reduce your risk of tooth decay and needed dentures or dental implants in the future.
Make sure to brush, floss, and use mouthwash at least twice a day. You can also try adding beneficial foods into your diet and even chewing sugar-free gum throughout the day to add an extra cleaning time. Most of all, make sure to visit your dentist at least twice a year for a checkup. Contact our practice today or give us a call at 614-451-5435 to set up an appointment and start your journey to a healthy smile and body.